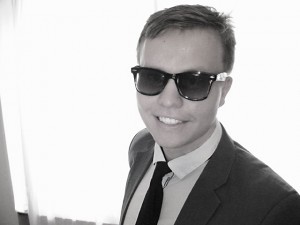 Timo Teräväinen
timo.tera @gmail.com
BSc (Econ)
Studied visual Communication as a Minor intensively 3 Semesters (Major: Economics, Minor Marketing) Communication & Media at University of Tampere, Finland (graduated with very good Grades in Minor).
Sports-oriented class at Tehtaanpuisto Upper Comprehensive School, Helsinki, Finland. Lehrer: Veikko Niemikorpi. Timos mainsport: football (playmaker)
2008: Finnish Golf Union Diplom as Golf-Teacher (Experience: private Lessons, Greencard-Courses, Business Group Courses, Junior-Trainer)
Junior Champion at Helsinki Vuosaarigolf, Junior assistat trainer  (Junior Trainer: Jyry-Jussi Peltomäki). earlier Teamleader Greenkeeper at Helsinki Vuosaarigolf. Summer Golfteacher in Tampere, Messukylä golf.
24 Years Experiences as a Golfplayer. 11 Years / Seasons wide Work-Experiences at Golf Courses. + Project works for Golf Union
Trainings (Planmeca Areena/ Pickala golf): Timo Rauhala (+20 Jahre ET-Erfahrung)
Seit Herbst 2005 Ermutigung & Swing Technic Unterricht (neu Head Pro in VuosaariGolf) Jyry-Jussi Peltomäki – Respect 👍 – Merci
Fitness Program: Topi Lösönen (Fibaco) 
Swing Technic Fachwissen in Helsinki: Mika Piltz (Trackman Lab & screencasts) Mika: Golf Digest Top 100 Trainer
Wedge Technic Fachwissen in Helsinki: Timo Karvinen (🇨🇭National Head Coach 2011-2014 – European Tour Rookie 2020 Sami Välimäki)
Zürich Trainer: Vivian Ross  (Royal Liverpool Golf Club)
Deutsch: B1 Telc (mündlich: 75/75 Punkte im 2018)
Erasmus Exchange Tutor 2011, Tampere 🇫🇮 
Erasmus  Student Frühling  2012🇨🇭Universität Zürich  (Schon 9 Jahre in CH)
Militärdienst 🇫🇮 abgeschlossen: Jäger gegen Panzerwagen. (sehr gut Zeugnis)
Mutter: Merja (Solin) Teräväinen, (1954-2009) Industrial Engineering – M.Sc. (Tech.), (Chefin)
Father: Ilkka Teräväinen, Papier Ingenieur, (weltweit)
2 ältere Geschwister, Juha & Johanna